Thursday, May 7th, 2015
---
7:12 am
pick up is available in the danforth and downtown brampton. other locations are negotiable.
i am posting here to gauge interest before moving on to egl-comm-sales and lacemarket. :)
cash preferred.
there is a QUARTER beside most images, for scale.
lolibrary links are included.
http://eglfeedback.livejournal.com/1058177.html
pricing is in canadian dollars.
please feel free to ask any questions or make any requests :)

http://lolibrary.org/apparel/picnic-jsk
$100CAD emily temple cute pink picnic jsk
never worn by me and it looks like it's never been worn at all. i would classify it as new without tags. very crisp cotton. ribbon edged straps. side zip. no shirring. purchased via egl-comm-sales. my photo is more true to the actual colour.



$180CAD OBO h. naoto frill jsk
full back shirring. embroidered logo on the skirt. halter neck. new without tags. purchased via marui one.



$30CAD bodyline ivory g314 blouse
no longer sold on the website. pearl buttons. partial shirring. new with tags. purchased via bodyline.



$40CAD baby, the stars shine bright cotton blouse.
no shirring. good condition. purchased via closet child.



http://lolibrary.org/apparel/pearl-rose-choker
$40CAD moi meme moitie velvet pearl rose choker. new without tags. purchased via marui one.

$10CAD jill stuart purse.
this was a gift from a magazine. the kiss lock clasp is made of clear crystals. the pink fabric has a lace overlay. new without tags.


$10CAD curious george tin purse. new without tags.



$5CAD my melody sanrio camera case.
zippered. mirror. internal elastic to hold the camera/other items in place. new without tags.

Sunday, August 24th, 2008
---
7:54 pm
something happened and I broke my computer a little. now I'm posting from my Touch. -___-; does anyone have a FireWire enabled computer that I can borrow for like an hour? so I can daisychain it with mr. broken and my external drive. I just need it as an uh, interface, I don't need to actually DO anything to your computer. I just can't use my own computer anymore, so I need someone else's to access it through the back door.

if you have a doublesexed USB 2.0 cable and NOT FireWire, that would also be badass. in that case I would just want to borrow the cable. ....the cable is to link up the two computers, through each of their usb ports. regular USB is too gay, USB 2 only plspls

don't laugh at me, adil. -______-
Wednesday, May 28th, 2008
---
1:01 am
- rocking horse shoes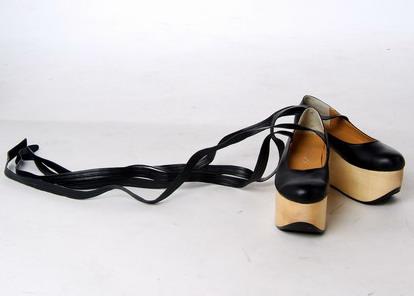 cheap group order for these shoes (also in white and red and possibly pink, i think) HERE

if you're a fan of NANA or vivienne westwood or just... gothic lolita style, you've probably wanted these. $80+shipping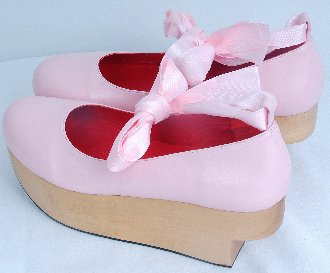 this is what the heel looks like (although this is a different model, with ribbon straps instead of leather straps)
Wednesday, April 9th, 2008
---
12:30 pm
i'm going to japan again HA HA HA . with pierre!
this time i'm staying in akabane, which is straight north of ikebukuro

i just noticed my livejournal name has "scat" in it. wtf. how long have i had this account and i never noticed that before? and here i am thinking i had everything figured out. by the way, scatha/scathach is a celtic goddess of war.

on the concert docket:
exist+trace, the candy spooky theater, merry, gilgamesh, NoGoD, megamaso, unsraw~!~!! BUT NOT JINKAKU RADIO COS IT'S SOLD OUT WAH metronome the studs emmuree!!!!!!!! lynch. sex android , d'espairsray. maybe mucc, maybe 12012 and so on and so on

my life lately: boring. ignoring everyone like usual. i really don't understand why i don't need to see anyone ever. "lonely" rarely enters the equation for me. sometimes i crave sex and intimacy, especially when i'm single and not getting any. but not lonely. i am a clingyass girlfriend though. always wanting a pat on the head and a dick in the mouth.

last year i broke up with my ex. i still hate his fucking guts? sometimes i feel like i'm choking on it. i'd like to smash his face in with a brick sometimes. and i haven't seen or spoken to him since...last june? other than that , i don't have any people issues. [nod]
i don't think i've hated anyone so much for so long, ever. he's just such a disgusting little brat (i still love him though. as expected)
this time, last year, you were here
i'm glad i talked to adil a bunch about him. some lovely outside perspective on a fucked up situation from someone who actually LIKES me

i'm supposed to go do something important, and i can't really. so i'm writing here to. grasp, normalcy?
Wednesday, November 14th, 2007
---
7:13 pm
Tuesday, June 19th, 2007
---
10:18 am
- tokyo
i'm in tokyo! let me know if you want anything. or know of any concerts i should go to. other than The Studs, i dunno what else i want to see.

i am here from june 7th to july 7th. in my own room. you're also invited.

if you know my real name, add me on facebook. that's where all the tokyo post action is.
Wednesday, January 31st, 2007
---
11:59 pm
- ha ha these are from june. also, happy birthday to me.
these are from my camera phone. it's pretty crappy, but it managed to capture some cuteness at the family values tour, which i attended for Dir en Grey with rain-chan. hiro-kun was also there. so was shawna!



let's go see a show.



let's pose for the camera.



let's look at hats.



let's look at scribbles on faces.



let's make dumb faces.



let's rock out.

it also took this, which is pretty


i have not looked at livejournal in about a month. bzzzzzt011100110
it's my birthday today. i'm an old lady.

also: DIR EN GREY in detroit, for toronto residents